South Park St. Corridor
---
Close to hospitals and health buildings, the Henry Vilas Zoo, UW Campus, Monona Terrance, Downtown, Lake Monona, Lake Wingra, Alliant Energy Center
Betty Beds sets you conveniently within 2 miles south of downtown Madison, walking distance from restaurants and services, with additional easy access to city and regional public transportation.
Learn More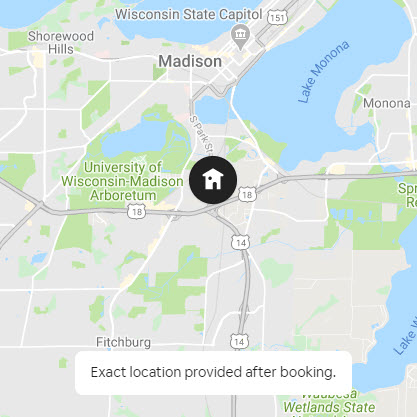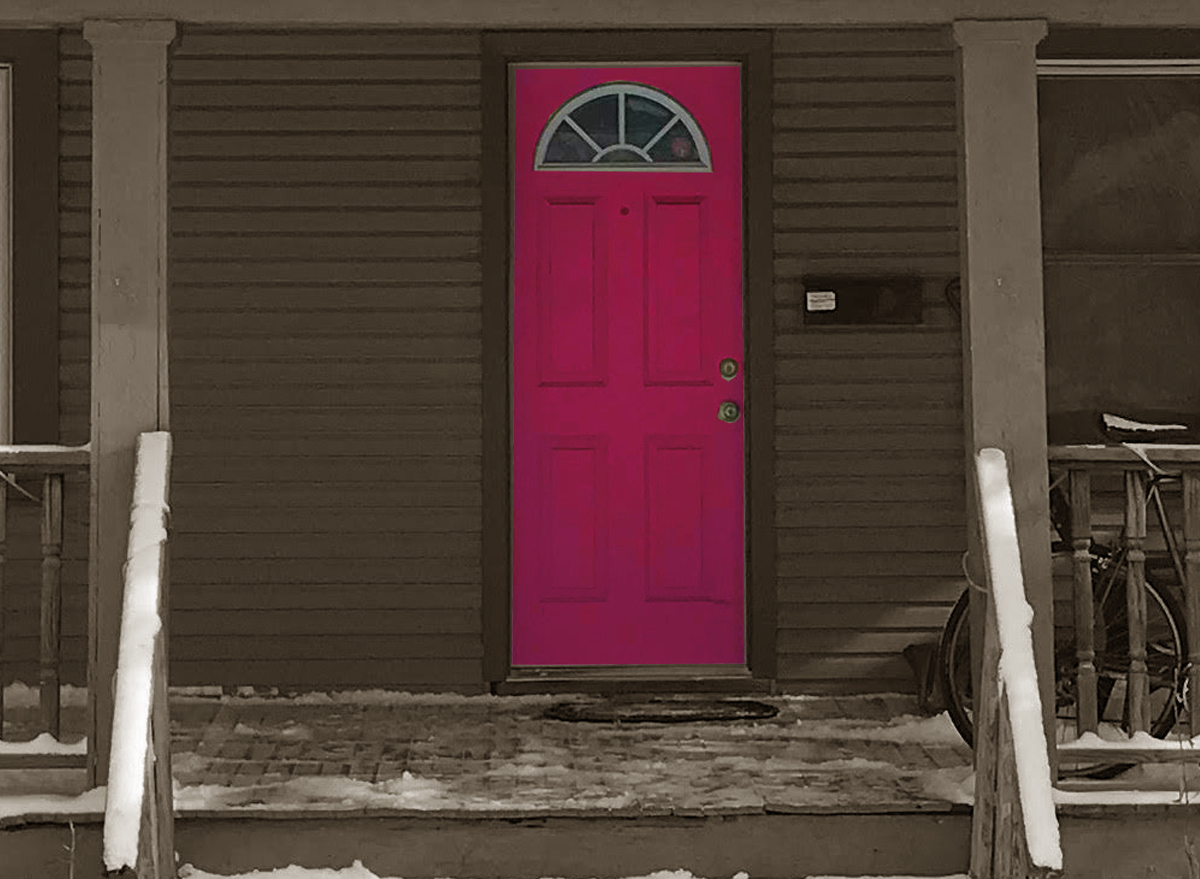 Betty Beds Overview
---
The pink door let's you know it's Betty Beds. Betty Beds is located in an ethnically diverse neighborhood in Madison, Wisconsin. Betty Beds is also home to a 45 pound 1 year old pitbull mix named Imagene. We will do our best to stay upstairs out of your hair in my bedroom. She might bark once or twice, and she likely will come through the shared space to get to her dog door. She loves to meet guests and get attention. She is full of energy.
My house was built in 1924 and since taking ownersihp, I have DIY'ed everything. The former owner also DIY'd but very very badly, so try not to judge things as I am still working on. She's a mighty cute house, I've worked hard, but still a work in progress.
Important Notice: Masks are required by guests in the shared rooms. Betty Beds follows the guidelines of Dane County Public Health. Masks are available to order here.
Street Parking
Wifi
Air conditioning
Carbon monoxide alarm
Kitchen
TV
Heating
Iron
Lock on bedroom door
(Betty Beds) is wonderful! It has everything you need in each room! She keeps her house very clean, and I really appreciate how she tries to keep her guests safe! Also, she had a very friendly pitbull named Imagene, and she's wonderful! Would definitely stay there again next time we are in town!.
It's a great place. Good value for money. Stayed here during the lockdown and was mostly indoors and I was still very comfy and the amenities worked out great.
(Betty Beds) was inviting, clean, and comfortable. She was helpful in allowing me to check in early and was there to let me know everything before heading out and leaving me to relax in private. She had everything you need to feel at home and her place was clean and you could tell the little extra touches she talks about she thought greatly about. If you need a place it's stay and I highly recommend this location.